CHARMANT GLOBAL NEWS
2019. 01.18

Showcase at 2nd ICCN in Mumbai,India, 25-27 January 2019.
By courtesy of Boston Ivy Healthcare Solutions, CHARMANT's advanced Neuro instruments will be showcased second time in India. Come touch and feel the highest Japanese quality during the exhibition.See you in Mumbai!
http://iccneurosurgery.com/index.php
2018. 12.05

Exhibit at NSICON 2018(India)
Very first time in India, CHARMANT instruments will be officially showcased at the booth(12&13) of CBC CORPORATION (INDIA) Pvt. Ltd in the 67th Annual Conference of the Neurological Society of India 13/12-16 held in Jaipur City. .
http://www.cvent.com/events/nsicon-2018/event-summary-62b8651c8a244db58b5515f4e479bf06.aspx
2018. 09.17

Exhibit at Sinch 2018(Italy)
CHARMANT instruments will be presented first time in Italy in collaboration with Neuromed at at the 67th National Congress of the Italian Neurosurgical Society during 09/19-21 held in historical city Ancona.
http://www.progetka.com/sinch2018/
2018. 09.07

Showcase at 14rd Asia-Oceanian Skull Base Societies Congress 2018, Taichung(台中) 21-23 September
By courtesy of Border RayAnn Corp, CHARMANT's advanced Neuro instruments will be showcased very first time in Taiwan. Come touch and feel the highest Japanese quality during the exhibition.See you in Taichung!
https://aosbs14th.com.tw/index.php
2018. 08.20

Exhibit at CNS 2018(China)
Very first time in China, CHARMANT instruments will be officially showcased at the booth of Cicel (Beijing) Science & Technology Co.,Ltd. in the 17th Annual Meeting of the Chinese Neurosurgical Society 09/07-09 held in Taiyuan City.
http://cns2018.medmeeting.org/6695?lang=cn
2018. 07.01

Launch in China
CHARMANT surgical instruments are now available in mainland China through a Beijing based and experienced distribution partner, Cicel (Beijing) Science & Technology Co.,Ltd who is committed to bringing the most advanced technology to Chinese surgeons. http://www.cicel.com.cn
2018. 03.12

Exhibit at AANS 2018
CHARMANT will welcome you at our AANS 2018 booth #1625. The industry's latest designs, variety of Hybrid microscissors and more will be showcased.Please come touch and feel the CHARMANT instruments of unique design and high performance.We look forward to seeing you in New Orleans.
2018. 03.01

Showcase at 33rd Malaysia-Singapore Joint Ophthalmic Congress 2018, Malaysia 03/16-18
By courtesy of Eye Nation Medical Sdn.Bhd, CHARMANT's advanced ophthalmic instruments will be showcased very first time in Malaysia. Come touch and feel the highest Japanese quality during the exhibition.See you in Malacca! [URL]
2018. 02.02

CHARMANT ClariShield launch
Launched for the international market is optimal clarity shield combined with ergonomically designed chassis, minimizing the risk of contamination and/or infection. More information[PDF].
2017. 09. 30

The Medica 2017 special page opens.
Exhibits at Medica in Hall13, 13A58. We look forward to new collaborations.
2017.09.01

Exhibit at ICCVS 2017 Nagoya Oct 27-29
[poster]
CHARMANT welcomes you at our booth in the upcoming International Conference on Cerebrovascular Surgery. Touch and feel the most advanced hybrid microscissors and other instruments while you are in Nagoya.
2017.03.27

Exhibit in AANS 2017
[Image]
CHARMANT will exhibit in AANS very first time. The industry's latest designs, variety of Hybrid microscissors will be showcased along with other neuro instruments of unique design and high performance. We look forward welcoming you at the booth #1142.
2016.03.25

The CHARMANT Medical Division Official Website is renewed.
2016.03.25

Exhibit in WFSBS 2016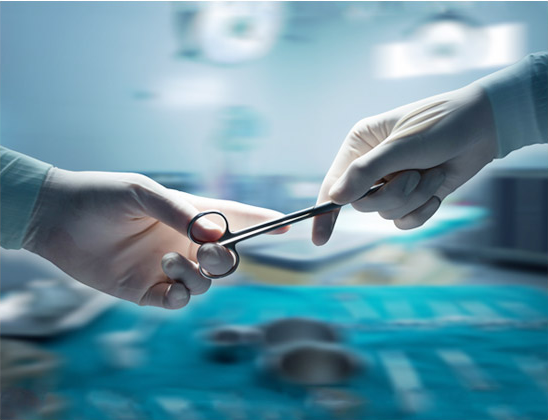 From
clinical

needs

Dedicated to providing products to lead the most advanced clinical procedures and improve surgical outcomes for better QOL.
Made in
Japan
Advanced technology and uncompromised manufacturing ensure the most reliable quality, combining state-of-the-art digital processes and craftsmanship.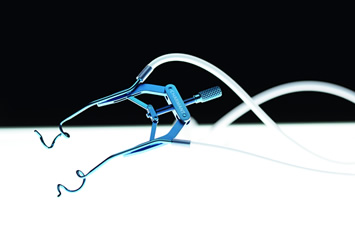 Design

and

Performance

Products are highly tactile and provide peak performance as a result of innovative engineering and expertise in the field of premier titanium product development.
(Long lasting cutting quality and dramatically reduced maintenance for neuro microscissors)


*Hybrid microscissors(neuro surgery)